Dark Web News
Top Dark Web Marketplace Cannazon Shuts Down
One of the world's largest dark web marketplaces for cannabis has been closed after a distributed denial-of-service (DDoS) attack.
Cannazon's operators said in a statement on Dreadforums that the DDoS attack was not the reason for the shutdown, but it provided an opportunity to close the website, as had been planned (see the post below).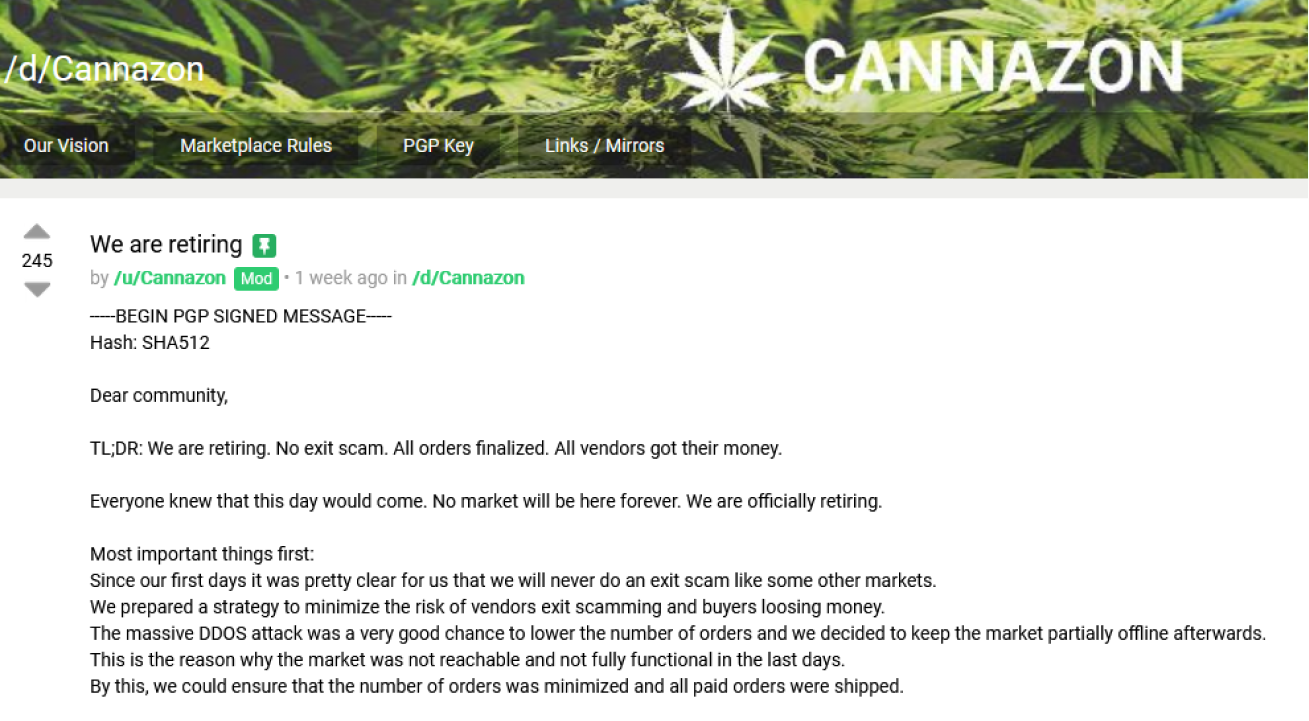 In the post they write: "Since our first days it was pretty clear for us that we will never do an exit scam like some other markets. We prepared a strategy to minimise the risk of vendors exit scamming and buyers losing money." They added: "The massive DDOS attack was a very good chance to lower the number of orders and we decided to keep the market partially offline afterwards."
Our team has seen various marketplaces shut down following DDoS attacks this past year, including the one we reported last July, when the manager of the Royal Market, known as De_professor, announced they were victims of a DDoS attack (see image below).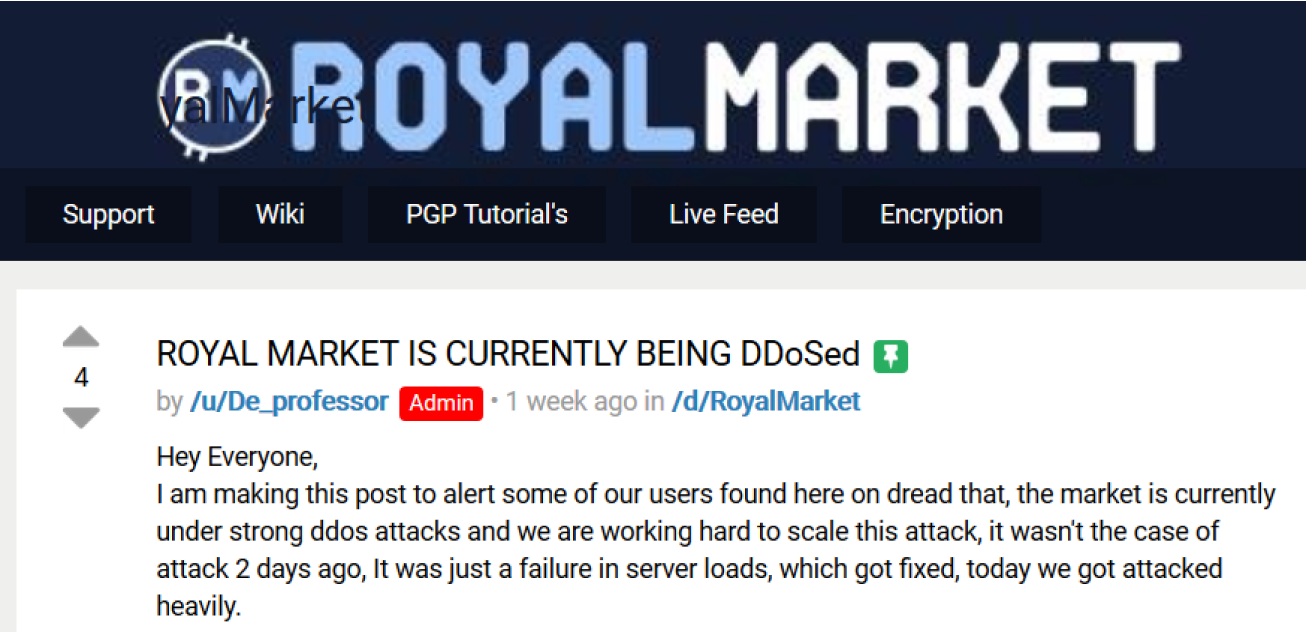 In his statement, he claimed the attack followed threats from managers of other dark web marketplaces. These attacks are often suspected to be linked to competing-parallel platforms, as a way to limit or restrict activity of the other marketplaces.
DDoS attacks occur across the web and can affect the entire market. For example, as a result of the closure of a major dark web marketplace, new players often emerge to replace it. Vendors and buyers are also in danger of losing their money or purchases. Another effect is that it weakens the trust in existing and newly-opened marketplaces.
It is common to see dark web sites under attack, although sometimes the claim of a DDoS attack may not be true as it is an exit scam. Whether the attack is true or not, it often signals market instability.