What We Learned at HLS & Cyber 2018
This year Webz.io attended the HLS & Cyber 2018 in Tel Aviv. The conference brought together 5,000 people from over 190 companies representing 85 countries to share their insights on where HLS (homeland security) and Cyber are heading, as well as to exchange ideas and gain perspectives on how to combat the ever-growing security threats. Our team was excited to take part in this conference and we've rounded up our key takeaways below.
Key Insights Learned
Information is Critical
Government officials, security agencies, integrators, cyber solution officials and financial institution representatives gathered together to discuss how to improve the detection of cyber and HLS threats affecting their given sectors. It was evident from the conference that use of the web data, and in particular dark web data gathered online is now mandatory to help prevent attacks and there is a growing demand for services that cater to this need.
As Liran Sorani, our very own Cyber Business Unit Manager put it:"As a veteran in the cyber field, the awareness of the dark web, not to mention the importance of the data it provides, is taking priority." The need for information, whether in the form of data collection, intel, or shared information, is what helps steer these bodies in action, not to mention provides them with a clearer path to analyzing information before it even becomes a threat.
Now there is a growing awareness. "People know how to seek specific data, in some cases drilling down to specific sources or networks to collect this data," added Liran. As the saying goes, knowledge is power, but today, that power is only as good as the information you have access to. During this conference we discovered that regardless of the sectors represented, everyone shared a common goal: To gain as much information as possible from as many tools, services, and sources as are available.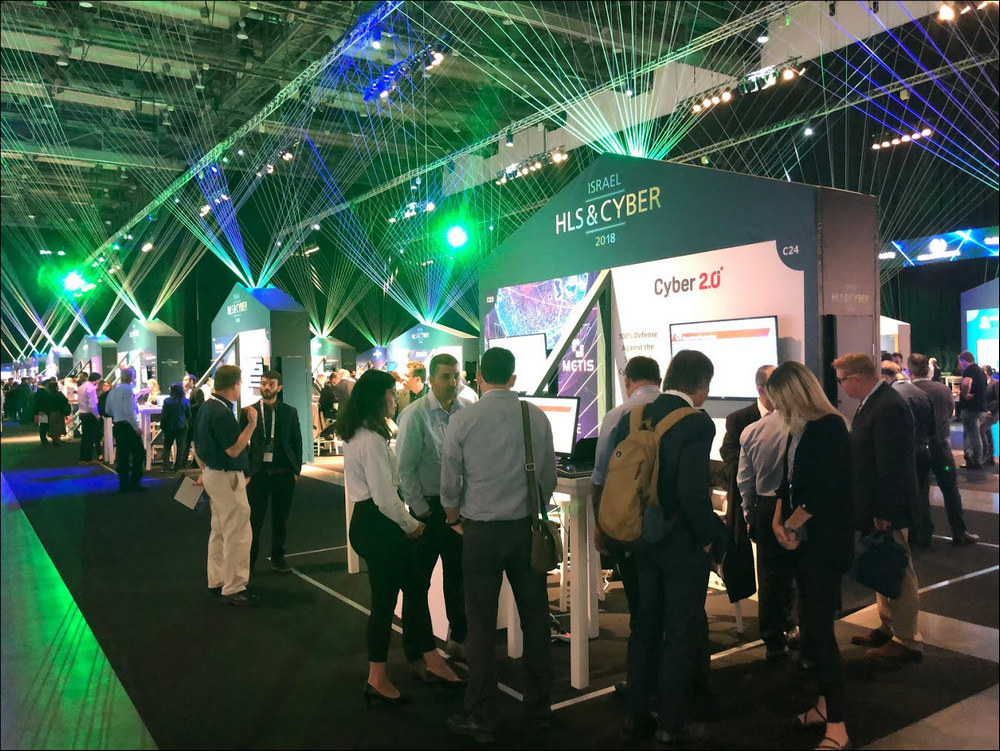 Data Drives Actions
To fully utilize this knowledge, companies today need to have the right services and tools available on hand. As Arik Rath, Director of Business Development at Webz.io explained: "There is a growing trend of companies utilizing business risk intelligence rather than pure cyber intel." In order for these companies to successfully analyze their risks, they need to collect data.
More importantly, if companies want to stay relevant, they need to collect data from as many sources as possible, which is why there is a growing demand for live data, historical data, and diversified data. This is the key to helping companies predict and prevent attacks. No longer can they sit idly by — there is a much stronger basis to track and monitor activities via data collection.
Zvi Rozenberg, Data Consultant at Webz, added: "Today, many agencies and institutions have tech units dedicated to supporting investigations and these same units depend on the intel they collect from all the varying web tools out there." As such, there is a growing trend for companies to build their own systems, rather than relying strictly on one source for their cyber collection tool.
Threats are Here to Stay
In a perfect world, being aware of the need for knowledge and having the ability to take action with the knowledge gained would be enough to prevent future attacks. But we don't live in a perfect world, which makes the need to stay one step ahead of malicious attackers' plans all the more important. This was a resounding theme at the convention.
"It's encouraging to see how units cooperate and collaborate in their common goal: to prevent threats from becoming a reality," stated Zvi. Although cyber threats are not going anywhere, and if anything, seem to be increasing each year, there is a greater awareness for these threats, not to mention a growing effort among varying sectors to help nip them in the bud long before they take place. Regardless of their industry, the HLS & Cyber attendants shared a common interest: finding a way to transform knowledge and action into the prevention of serious threats.
Final Thoughts
HLS & Cyber was eye-opening. It was exciting to witness how people from across the world united and mingled. We look forward to seeing how the new technologies will impact the future of cyber threat prevention. On a strictly self-marketing front, we are also excited to take part in the move towards prevention of crimes with our new and improved cyber API data feed, and invite you to check out what you can do with the data we collect in the effort to stop cyber crimes. Thanks to everyone we met and we look forward to seeing you at the next one!