Protecting Fortune 500 Companies with Dark Web Data Collection [eBook]
In recent years, it seems like not a day goes by without an announcement of a hack or data breach from a highly reputable company – whether Facebook, British Airways, or the Marriott. With the amount of data available online constantly expanding at a infinite rate lies a golden opportunity for hackers. Statistics have shown that 2017 showed doubling of frequency of ransomware, and hackers are starting to demonstrate a preference for larger attacks that occur over a period of time in contrast with ones that occur over a shorter period that have been executed in the past.
Following these trends, we decided to research some of the biggest threats facing Fortune 500 brands in the pharmaceutical, financial, and consumer brand industry in 2018.
Here's a high level look at how threats were broken down into various categories per industry in 2018, according to our own research from the Webz.io repository: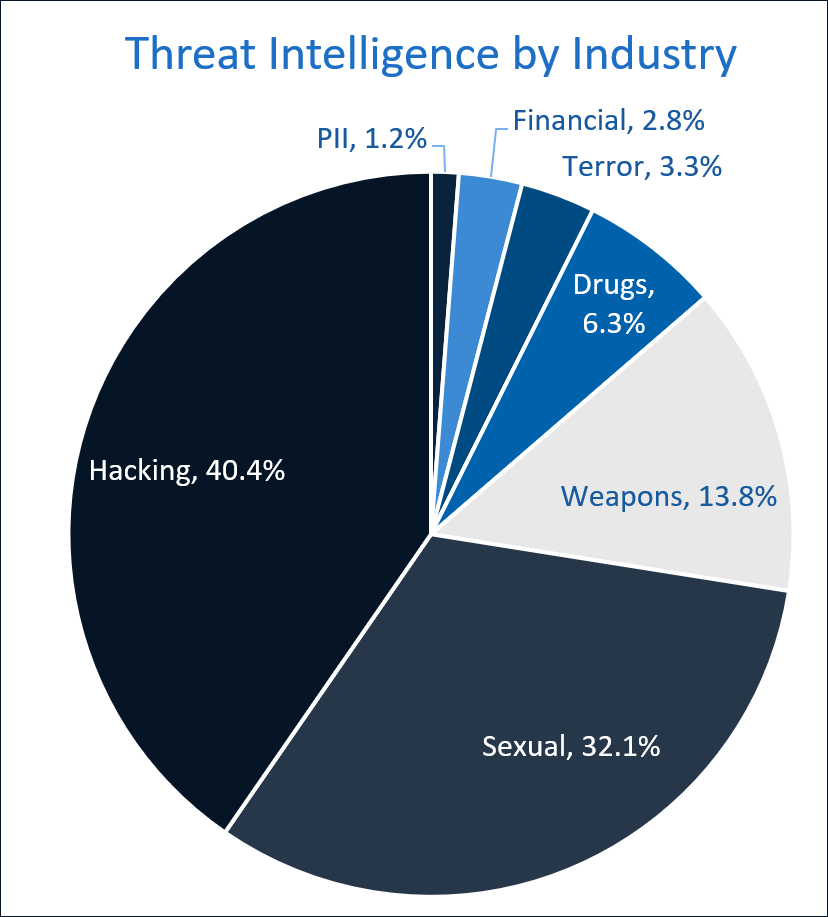 Now let's take a more specific example of a security risk facing both big brands and consumer. This example is from WarnerMedia, one of the largest TV and film studios in the world and includes HBO, Turner Broadcasting and Warner Bros. With over 130 million subscribers worldwide as of 2016, it is a great target for hackers with serious consequences: revenue loss, copyright breaches, and of course, loss of trust in the brand and company.
One actor by the name of TheWizard took advantage of the brand's strength andd advertised that he was selling hacked accounts of both Time Warner and HBO on Dream Market.
Here is one advertisement he placed in the Dark Web:



Here are a few additional threats to the company, this time in an Internet Relay Chat (IRC) from an actor by the name of oxagast. IRC is an application layer protocol that allows chatting in real time over the internet.
Here is a copy of the text of the chat we found: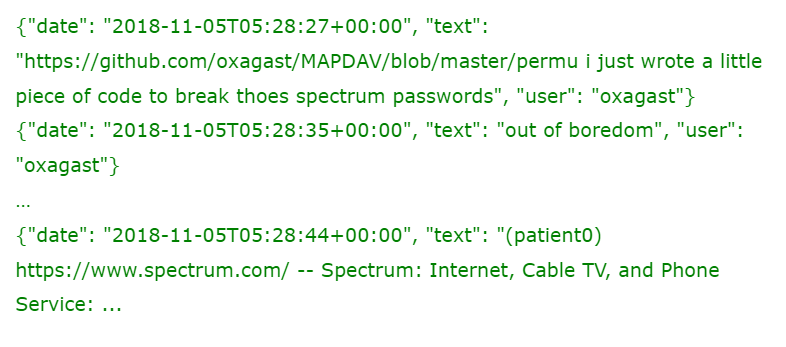 Statistics show that security threats towards Fortune 500 companies will only increase in the future, and the larger the organization is, the more damage it can cause. With estimates projecting security threats to businesses costing them over $2 trillion by the end of 2019, the detection of Dark Web threats in advanced and mitigation of their damage must become every major Fortune 500 organization's top priority.
Want to see more examples of security risks facing Fortune 500 companies using Dark Web Data?
Download the eBook Protecting Fortune 500 Companies with Dark Web Data Collection to learn how to detect risks in advance and mitigate existing threats to your company.