All About Nulled.to – Webz.io Source Review
Nulled is a hacking forum, used by cybercriminals to trade and purchase leaked information, stolen credentials, hacking tools and cracked software.
Site Name:

Nulled

Founded:

2015

Number of users:

3.5 million users 

Typical Users:

Interested in hacking, database leaks and technology. 
With 3,500 new members registering to the forum each day, the Nulled hacking forum adds over 25,000 new posts daily, including threads and comments. At the time of this publication, a grand total of 27 million posts have been published on the forum and counting.
The forum displays the usernames currently online at any point.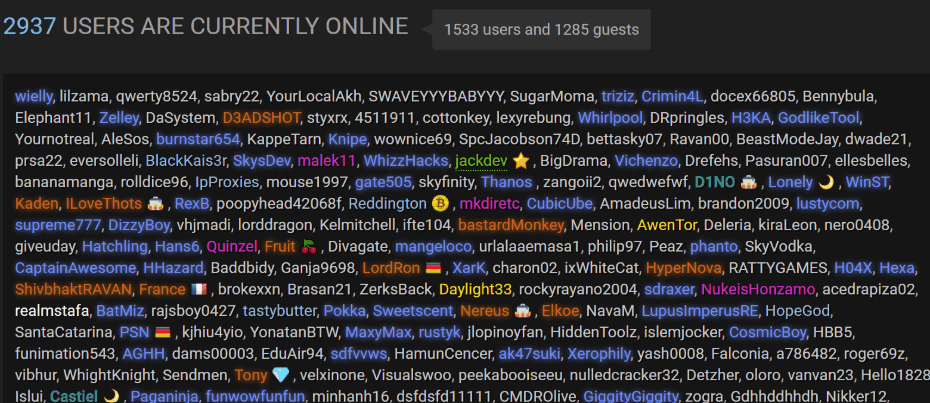 Nulled found its time in the spotlight when its database of 9.65 GB was leaked in 2016. The leaked data included information like PayPal email addresses, passwords, purchase records and invoices. Law enforcement seized the opportunity of the exposed data to track various hackers and cybercriminal users from the site.
Nulled.to (formerly known as nulled.io) is a forum on the deep web used mostly by cybercriminals. 
Here is a screenshot of the Databases section from Webz.io Dark Web Monitoring API of the site where leaked databases are available.
Here is an example of the type of service sold on Nulled – an actor selling scam pages.
Extracting data from Nulled can be challenging since the content is password protected. Using our technology, Webz.io overcomes that, automatically providing updated data in near-real-time.
Nulled is just one of the many types of sources we cover on the dark web. Our Cyber API includes comprehensive coverage of forums, discussions, message boards, review sites and chat applications to deliver the most comprehensive coverage of dark web data in the industry.  
Want to learn more about the sources we cover from the open and dark web? Contact one of our data experts to learn more today!